Grandfather Clocks | View All
Grandfather Clocks | View All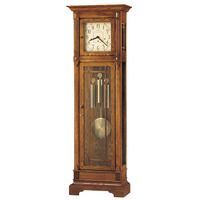 Grandfather clocks always on sale offering the lowest discounted prices allowed online, and greatest service levels striving for 100% customer satisfaction. As a long time grandfather clocks dealer, best known for our iconic clocks store in New York City's Grand Central Station, we have striven for years to match our customers with the best new and antique grandfather clocks for their home decor, introducing family heirlooms to be cherished today and for generations to come.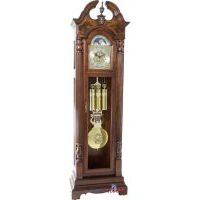 We are grandfather clock specialists, offering the entire lines of Howard Miller Grandfather clocks, Ridgeway Grandfather Clocks, Hermle Grandfather Clocks and Kieninger Grandfather Clocks. Whether you are shopping for Floor Clocks, Grandmother Clocks or Grandfather Clocks, we are you to help you get the grandfather clock you want.
We also offer Free In Home Setup by a qualified grandfather clock technician on all our mechanical grandfather clocks, and will in most cases double the grandfather clock warranty period offered by each manufacturer. Free Shipping and No Sales Tax add to our value propositions to you.
Easy Financing options for the purchase of new grandfather clocks are also available.
Call us at 1-800-4CLOCKS (1-800-425-6257, Option 1), and we will be pleased to answer any questions regarding purchasing a new grandfather clock. Also offered are online grandfather clock resources, including a website intended to replicate an in-store shopping gallery sight and sound experience, a Grandfather Clocks Buying Guide, and a Clocks Blog which answers the literally hundreds of grandfather clocks questions we have received over many years.
---